Our show in Jahlal-Abad was amazing… Sold-out and standing room only… The audience was way into the show… More fun than you could imagine…
Here are some pics from the show…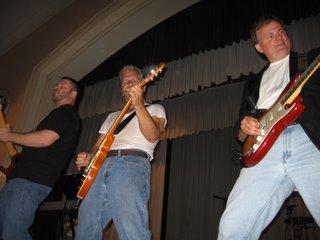 A little three part guitar harmony...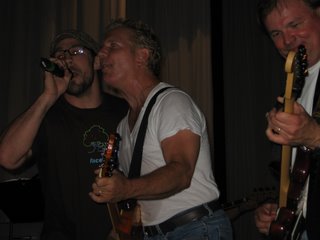 The boys are back in town...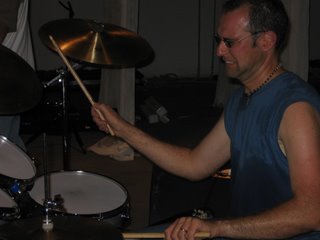 Garold doing his thing... Look at those guns...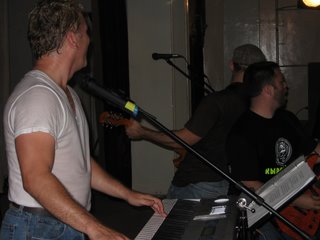 Karl laying it down real nice... Me and Jon rockin in the background...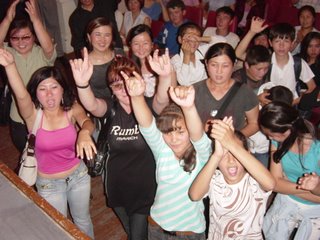 Crowding the stage... You can see... so much fun...
I tried to load a picturre of Brian (bass player) but it was taking way long... maybe tomorrow when I am not on dial-up...
It is getting a little harder to update as we have a show everyday from now until we leave. We played Jahlal-Abad yesterday, we just finished Osh tonight (tonight's show was awesome as well), the University tomorrow, and another on Saturday… I will put up more pics when I can, but they take longer to upload… It took about 45 minutes just for these 5...
Thanks for all of the prayers, comments, and emails… It is more encouragement than I could explain… It seems as though you are here with us…
Happy late b-day to Becca (I heard you guys had fun at dinner – hope you liked your flowers)…
Miss you guys and I look forward to seeing you soon…
Much Love,
-J
Diana, I miss you girl…